UPDATE (2008-01-06) : Here's a 64-bit build for amd :
firefox-3.0b2-en-US.freebsd62-x86_64-static.tar.bz2

(md5 21bfa5c75d9b3df11f939a07a9bb94bc)
---
If anyone wants to test Firefox 3.0 BETA 2 on FreeBSD then then here's a static build. (I've only tried it on 6.2 let me know if you have a different version)
firefox-3.0b2-en-US.freebsd62-i386-static.tar.gz
(md5 0a8035908790bfb2d0b1e14eeb8407c0)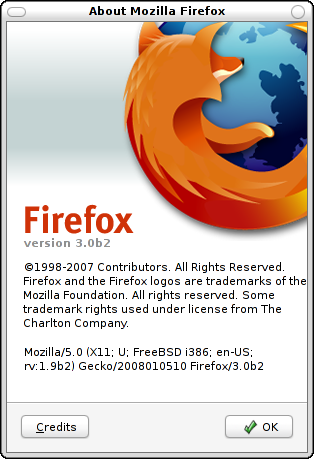 I couldn't find a 3.0b2 build for FreeBSD on the Mozilla site. Pretty normal though I'm guessing most FreeBSD folks just wait for newer versions to show up in Ports.
If you want to compile a build yourself then take a look here.