Everyday Ada : Simple REST Service
Ada (previously) is a time-tested, safe, secure programming software-engineering language with a 40-year record of success in mission-critical applications such as…
Air Traffic Management Systems
Desktop and Web Applications
Commercial Aviation
Banking and Financial Systems
Railway Transportation
Information Systems
Commercial Rockets
Commercial Shipboard Control Systems
Commercial Imaging Space Vehicles
Television/Entertainment Industry
Communication and Navigational Satellites and Receivers
Medical Industry
Data Communications
General Industry
Scientific Space Vehicles
Military Applications
How good is Ada though for something that most programmers might work on in their day to day ? Something like building a REST service ?
Well here's the hello-world of a REST service in Ada.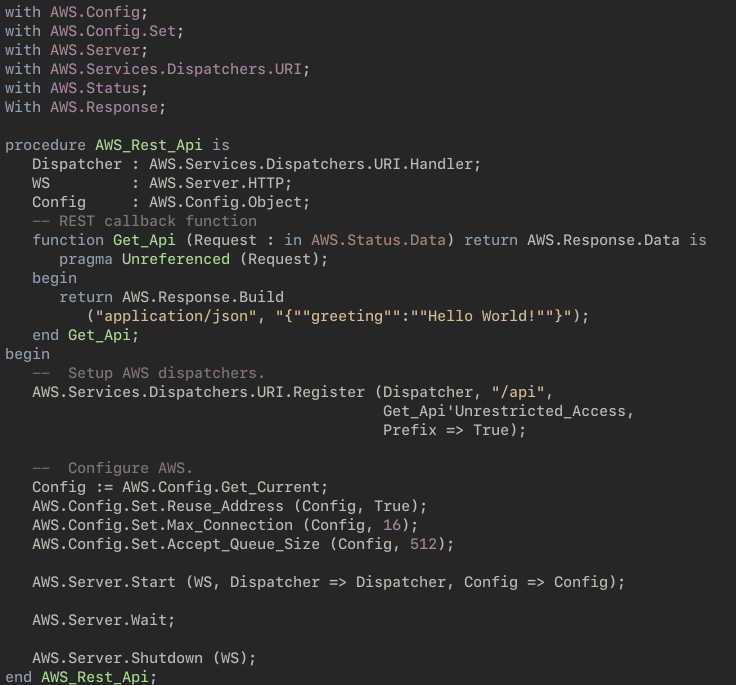 If you've never seen Ada code before but you have built a web-service before, it's fairly easy to make sense of this code. Now let's look at the performance of this code on a mid-range desktop with an AMD Ryzen Threadripper 2950X.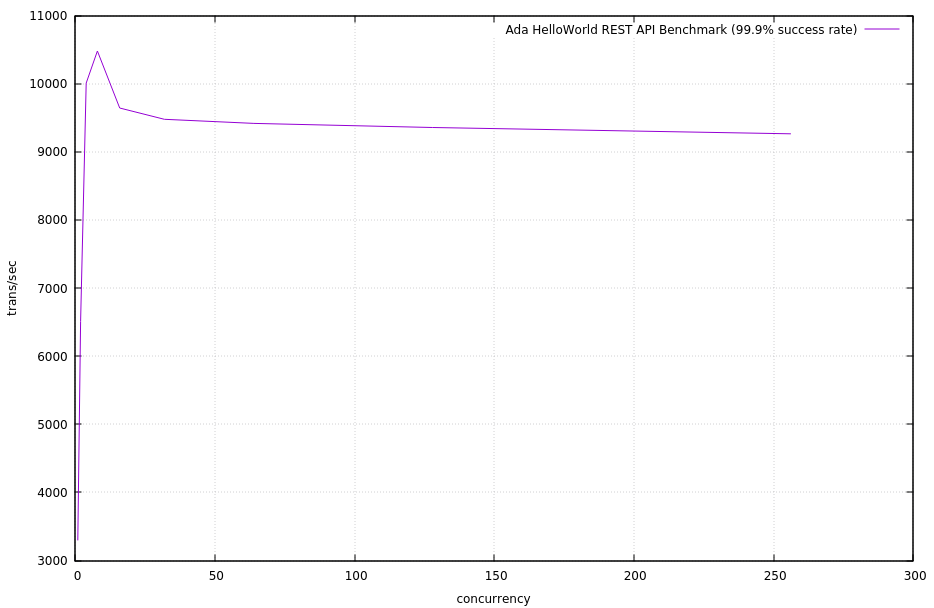 Having built a few global-scale distributed systems in various languages at Amazon and AWS, getting this kind of performance and stability (9000 tps with 300 concurrent clients @ 99.9% success rate) on a single-machine so easily without having to sacrifice safety and security is rare. Even with such a simple example.
https://www.adacore.com/about-ada
The name "Ada" is not an acronym; it was chosen in honor of Augusta Ada Lovelace (1815-1852), a mathematician who is sometimes regarded as the world's first programmer because of her work with Charles Babbage. She was also the daughter of the poet Lord Byron.